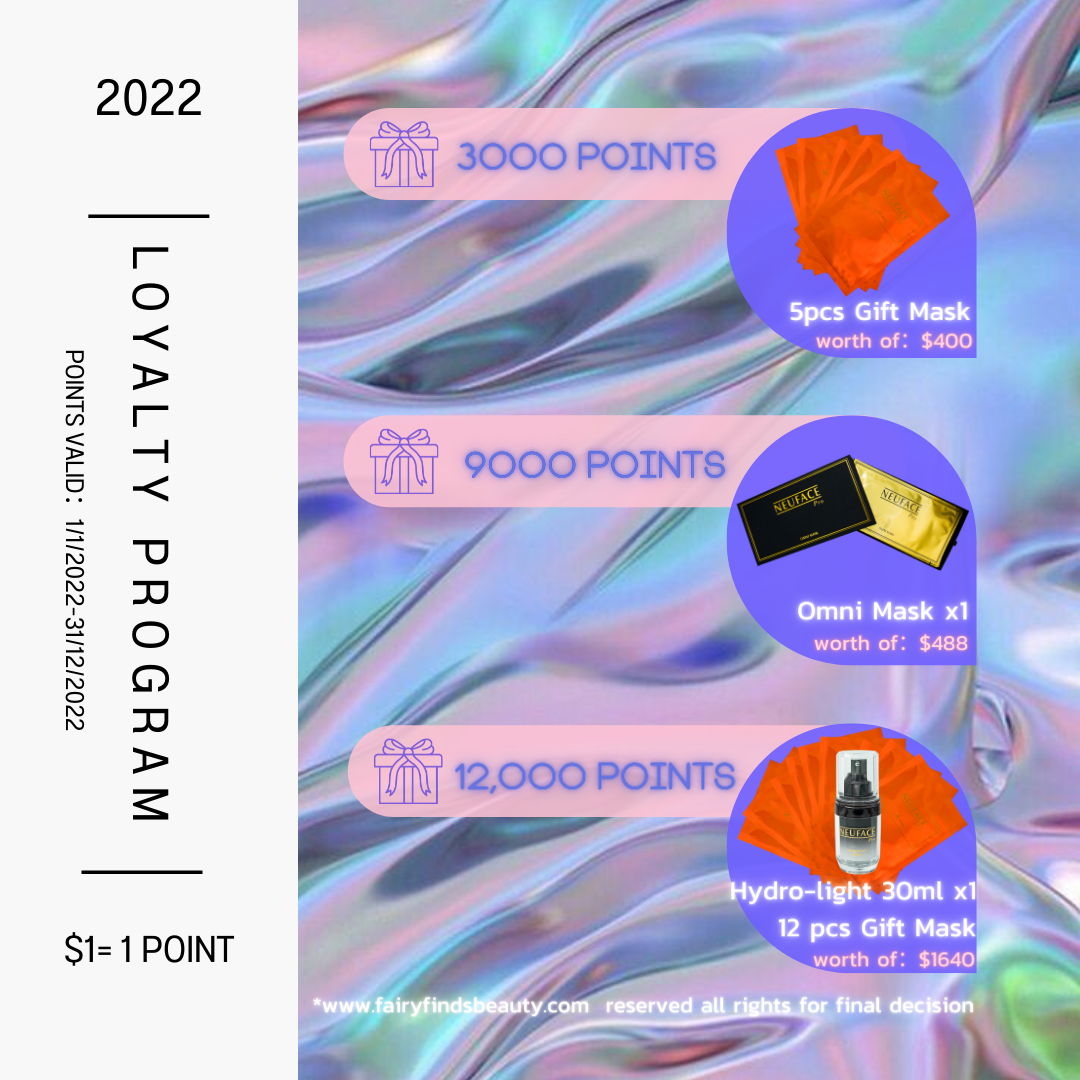 Fairy Finds Beauty Membership Rewards Program 
$1= 1 point
Become a Fairy Finds beauty Member by purchasing any item
1. $1 = 1 point, points expire at the end of the year (31/12/2021), you can redeem free gifts with accumulated points at any time of the year.
2. Special offers for members only.
3. Join our referral program! We love sharing! After your friend made the first purchase, send us a screenshot! We will send you 200 points for every friend that has successfully made their first purchase!
Membership Gifts Reward
3000 points
- Redeem 5 pieces of our best seller face masks gift set. (random)
9000 points
- Redeem a full size "Neuface Pro Omni Mask (6 pieces)" (Worth of $488)
12,000 points
- Redeem a full size "Neuface Pro Hydro-light Serum 30ml" (worth of $680)
Terms and Condition:
- Membership Points are valid for one year, from 1/1-31/12
- Last day for Membership Gift Redemption are on 31/12, expires on 1/1.
- Gifts are subjected to a first come first serve base. We will make announce on Facebook for any chances, please redeem your gift as soon as possible, to avoid points expire.
- In case of any dispute, Fairy finds beauty reserve the rights for any final decision.